Screenings

Sign up to be notified when AN ENCOUNTER WITH SIMONE WEIL is showing in your area.
---
Upcoming Screenings



University of Iowa -- Iowa City, IA
March 1, 2013, 3:30-5:30pm

Franklin Miller Screening Room, Adler E105

Join us for a screening and Q&A with filmmaker Julia Haslett, Visiting Associate Professor, Cinema & Compartive Literature



Alvernia University -- Reading, PA
March 12, 2013, 6:00pm

Bernardine Lecture Hall

Director Julia Haslett in person!



---
Past Screenings



The Halsey Institute of Contemporary Art -- Charleston, NC
Jan 31, 2013, 7:15pm

Recital Hall, Simons Center for the Arts, 54 St. Philip Street

Q&A with director Julia Haslett




Unitarian Universalist Church of Jacksonville -- Jacksonville, FL
Jan 27, 2013, 7:00pm

Sponsored by Wage Peace, Inc

Wage Peace of Jacksonville is a grassroots faith-based organization that aims to encourage civil action, deepen spirituality, and provide humanitarian relief to those in need.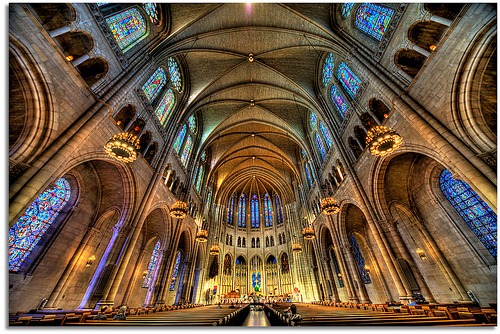 Riverside Church -- The Riverside Theatre -- NYC
Nov 18, 2012, 7:00pm, 490 Riverside Drive, betw 120th & 122nd st

Followed by Q&A w/director Julia Haslett, Reverend Stephen Phelps, actress Soraya Broukhim, & award-winning author Sylvie Weil (Simone's niece)

Related Open Bible Study Sessions, Sundays, 9:30 – 10:30am, Nov 4, 11, & 18. Click here for more info.



Nuovo Teatro Abeliano -- Bari, Italy
Nov 12, 2012, Via Kolbe, 3

Meet our Turin-based producer Fabrizia Galvagno!

Italian Premiere!










• Winder Cultural Art Center -- Winder, GA
Sun, Oct 7, 3pm ET
• ETSU Mary B. Martin School of the Arts -- Johnson City, TN
Mon, Oct 8, 7pm ET
• Western Carolina University -- Cullowhee, NC
Tues, Oct 9, 7:30pm ET
• Lucas Theatre for the Arts -- Savannah, GA
Wed, Oct 10, 7pm ET
• Miramar Cultural Center -- Miramar, FL
Thu, Oct 11, 7:30pm ET
• Dare County Arts Council -- Manteo, NC
Fri, Oct 12, 7pm ET
• Arts Council of Central Louisiana -- Alexandria, LA
Tue, Oct 16, 6:30pm CT
• Stage Aurora Theatrical Company -- Jacksonville, FL
Sat, Oct 20, 1pm ET


Charter Oak Cultural Center Celebration of Jewish Arts & Culture -- Hartford, CT
Oct 27, 2012, 7pm
post-screening Skype Q & A w/director Julia Haslett



Downtown Community Television Center (DCTV) -- NYC
Oct 04, 2012, 7:30pm
post-screening Q & A w/director Julia Haslett





Northwest Film Forum Seattle Premiere! Four-Day Theatrical Engagement -- Seattle, WA
Sept 24 - 27, 2012, 7 & 9pm
Special introduction by The Stranger editor Christopher Frizzelle on Thursday, 7pm
Co-sponsored by our friends at the Image Journal
BUY TICKETS NOW

The New York Society for Ethical Culture Concert Hall (seats 800!)
Sept 19, 2012, 7pm -- NYC
Suggested admission $10, NYSEC members $5
Post-Screening interview w/director Julia Haslett
moderated by Dr. Anne Klaeysen

La Maison Française at New York University -- NYC
Sept 20, 2012, 7:30pm
followed by Q & A w/director Julia Haslett

Out North Contemporary Art House -- Anchorage, AK
FREE screening & discussion w/director Julia Haslett
August 2, 2012 at 7:00pm


Oak Ridge Zen Community -- Oak Ridge, TN
August 24, 2012 at 7:00pm
Irish Feminist Network -- Dublin, Ireland
July 4, 2012 at 7:00pm (Dublin time)
Skype Q&A with the director

Looking In, Looking Out Film Festival at Conway House -- London, UK
June 28, 2012 at 6:00pm

London International Documentary Film Festival -- London, UK
May 30, 2012 at 5:30pm

DOXA Documentary Film Festival, Pacific Cinémathèque -- Vancouver, CANADA
Thu, May 10, 2012 at 3:45pm

FACETS CINEMATHEQUE -- Chicago Theatrical Premiere!
Mon.-Thurs, May 14-17, 2012 at 7 & 9pm


Neumann University-- Aston, PA
Thu, Apr 12, 2012 at 7:00pm

Molloy College-- Rockville Center, New York
Tue, Apr 10, 2012 at 6:45pm

Texas Screenings (open to the public!)
• University of Houston -- Houston, Texas
Mon, April 2 at 3:30pm
• Austin Film Society, Alamo Drafthouse -- Austin, TX
Wed, April 4 at 7:00pm

---
QUAD CINEMA -- NYC Theatrical Premiere!

FRIDAY, MARCH 23 to THURSDAY, MARCH 29

1:00pm, 3:00pm, 5:15pm, 7:00pm, 9:30pm

$6.00 Student Discount * (with valid student ID)
$8.00 Group Discount * (call 212-255-2243)

* discounts apply to Weekday Matinees: 1pm, 3pm, and 5:15pm

Click here to purchase tickets


Download Flyer (PDF, 1.1 MB)
Help us spread the word!

---
Marygrove College -- Detroit, Michigan
Thu, March 15, 2012 at 7pm

Western Ontario Campus Screenings (open to the public!)


• University of Waterloo -- Waterloo, Ontario
Thu, March 1 at 7:00pm
• University of Western Ontario -- London, Ontario
Wed, Feb 29 at 4:30pm


Swarthmore College -- Swarthmore, PA meet the director!
Thursday, Feb 23, 2012 at 7:00pm

Sedona International Film Festival -- Sedona, AR
Tuesday, Feb 21, 2012 at 9:20pm

North Carolina Screenings (open to the public!)
• Duke University -- Durham, NC
Thurs, Feb 16 at 7:30pm; composer Daniel Thomas Davis joining in post-screening discussion.
• Wake Forest University -- Winston-Salem, NC
Wed, Feb 15 at 6:00pm
• Guilford College -- Greensboro, NC
Tues, Feb 14 at 7:45pm


Brandeis University -- Boston, MA
Thurs, Feb 2, 2012 at 7pm

December 2011 Screenings

• Carleton University -- Ottawa, CA
Thursday, Dec 1 at 7pm
• Washington Jewish Film Festival, Italian Cultural Institute -- DC
Tues, Dec 6, two screenings at 5pm and 7:30pm
• USM Philosophy Symposium Film Series, Space Gallery -- Portland, ME
Tues, Dec 6 at 7pm

Bay Area Campus Screenings (open to the public!)
• San Jose State University -- San Jose, CA
Wed, Nov 16 at 6:30pm
• University of San Francisco -- San Francisco, CA
Thu, Nov 17 at 2pm
• American Academy of Religion, Annual Conference -- San Francisco, CA
Fri, Nov 18 at 7pm, AAR members only

Chicago Campus Screenings (open to the public!)

• Northwestern University -- Evanston, IL
Wed, Oct 26, 2011 7-9pm (University Hall 201, Hagstrum Room)
• North Park University -- Chicago, IL
Thu, Oct 27, 2011 at 7pm (Nyvall Hall)

Sage Colleges Center for Documentary Arts-- Albany, New York
Sun, Oct 16 at 4pm
DMZ DOCS (Korean International Documentary Festival) -- Paju Book City, South Korea
Sat, Sept 24, 2011 at 6pm & Tues, Sept 27 at 11am.
Central Florida Campus Screenings (free and open to the public!)
• Saint Leo University -- Saint Leo, FL
Mon, Sept 19 at 7pm
• Stetson University -- DeLand, FL
Tue, Sept 20 at 8pm
• University of Central Florida -- Orlando, FL
Wed, Sept 21 at 7pm, Room HEC 125 (see campus map).

San Francisco Jewish Film Festival -- San Francisco. CA
July 30 and 31, 2011
Traverse City Film Festival -- Traverse City, MI
July 27, 2011
DokuFest 2011, Kosovo
July 23-31, 2011
American Weil Society, Berkeley, CA
May 7, 2011
Sarasota Film Festival, Sarasota, Florida
April 9 and 10, 2011
Full Frame Film Festival, Durham, North Carolina
April 15, 2011

IDFA (International Film Festival Amsterdam), Amsterdam, The Netherlands
November 17-28, 2010